It's important to keep routines going and stay connected, so Saturday mornings we ride…VIRTUALLY!
We will have 2 options for all our programmed athletes:
Join our private Zwift group ride – Tri-Alliance Social Saturday!
OR
Join us for an online coached session to see all your buddies and ride with the coach!
~ Zwift Tri-Alliance Social 50kms ~
7am Saturdays
Everyone stays together in this virtual no-drop ride, regardless of power output.  You'll be able to draft and move around in the group without fear of being dropped – unless you stop pedalling!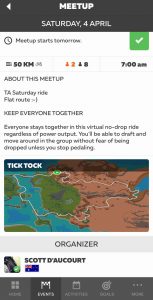 Get involved by:
Send Coach Scotty a friend request via Zwift Companion
RVSP via link sent to you in Zwift Companion
Don't be late!
When it's time for our ride, log in before it's scheduled to start. You can't join late, so make sure to be on time! Zwift will notify you a few minutes before the ride is going to begin, then take you to the starting point to wait with your friends. When the countdown hits zero, the ride has started.
~ Online Coached Session ~
7am Saturdays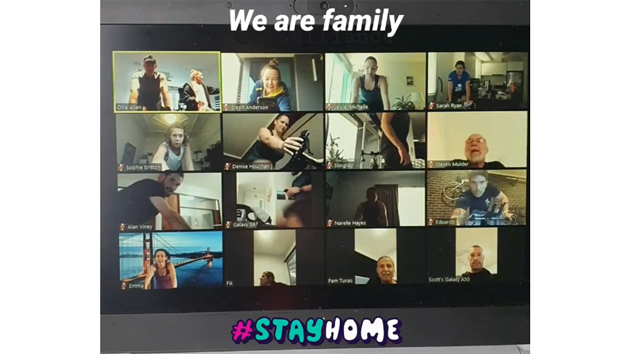 Meet up with your training buddies and Head Coach Ollie, for an online ride session.  See the faces, receive coaching tips, stay motivated and get your kick of endorphins, as a team.
Get involved by:
Head to your program on CoachingMate (via desktop  or iOS/Android app)
Right click session details for Saturday's ride
Select "Go Virtual"