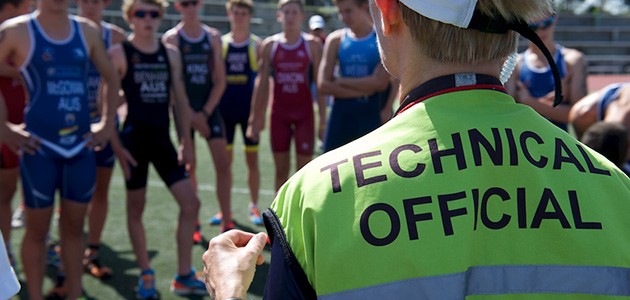 There are some basic triathlon rules in place at each event.  During a triathlon race, course officials will guide you and you should always obey any officials or marshals. They are there to enforce rules for your safety and everyone else on course.
Triathlon Rules & Regulations
Pro Tip Vids
Check out these pro tip vids by Triathlon Experts and Professionals ahead of your next race
Race Tips – Knowing Your Race Day Kit
It's important to know all of the pieces on your race day kit or pack. Included in your kit is a race belt, timing chip, swimming cap, bike sticker and helmet sticker.
Bike Rules for Triathlon Racing
It's important to follow the rules and know how to keep everyone safe when on the bike.  Here are our top 10 bikes rules to obey when triathlon triathlon racing.
Transition Set Up with an Olympian 
Ever wondered how the pro's set up their triathlon transition? Our transition tips & tricks provides you with everything required to have a quick and easy transition.
Want to learn more?
Want to learn more about Triathlon? Then check out our articles, tips and tricks to help you train and get ready for your first triathlon!