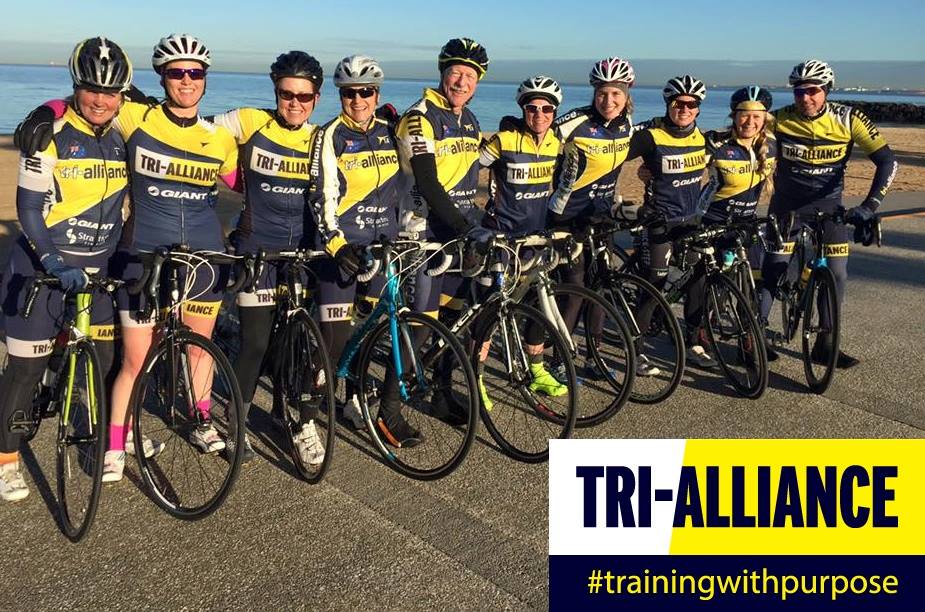 FREE ONE WEEK  TRIATHLON TRAINING
Would you like a week of FREE triathlon training with Tri-Alliance before you commit to becoming a Tri-Alliance member?
If you need that extra push, our group training environment is supportive and knowledgeable and our experienced and qualified coaches are on hand to help you through every step of your triathlon journey leading up to your next race.
Come and see what all of the hype is about and train with us for a week.
Try out triathlon training with Melbourne's biggest and most successful Triathlon squad
Choose from over 20 coached training sessions a week, held at world class facilities, designed to cater to all abilities and confidence levels
Learn the essential triathlon skills, including bike handling, run technique, transitions and open water swimming
Gain access to some of Melbourne's best triathlon coaches, all keen to help you reach your goals
FREE TRY-THE-TRI BEGINNER PROGRAMS & DISCOUNTED RACE ENTRIES
October 2016 – March 2017
Our beginner triathlon training Melbourne programs cover all aspects of triathlon training and provide you with a taste of the technique and skills to compete this coming season. So if you have been thinking about trying a triathlon, this free six-week program gives you no more excuses for giving it a go!
What's Involved?
Six week program covering all the fundamentals of Triathlon
3-4 coached sessions a week for your course
Swim, bike and run technique and fitness
Open water swim technique and practise
Weekly tips & trick and general training advice
Phone and email contact with our coaches
Race transition setup and race tips
Pre-race course overview and transition walk through
DISCOUNTED RACE ENTRY into the Fun Tri or Gatorade Sprint Tri
FREE Race day massage, BBQ and warm-up area at your race!
Access to exclusive specials including runners, bikes, bike accessories, plus more!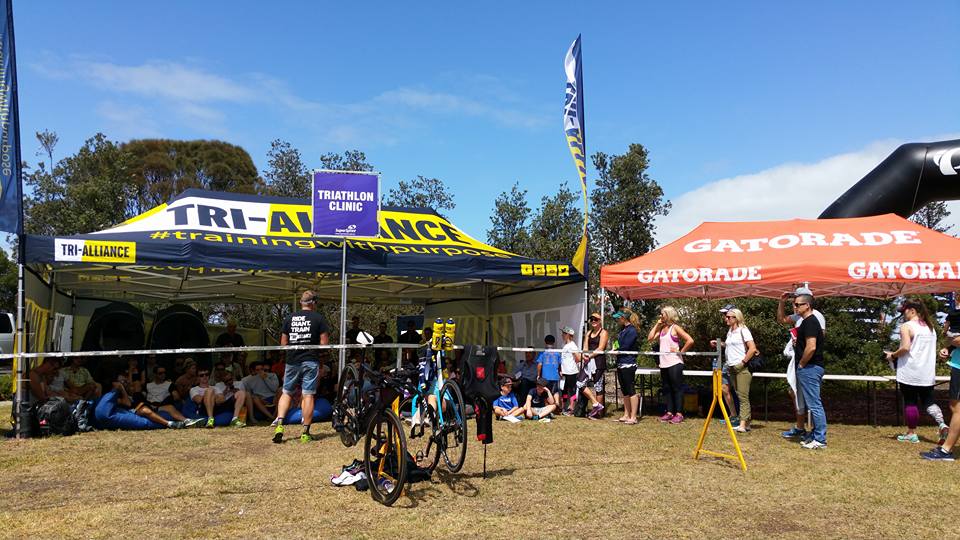 FREE TIPS & TRICKS CLINIC
Our Pre-Race Tips & Tricks Clinics are informative and highly recommended for those who have not completed a triathlon before, haven't raced at the race venue OR simply need a refresher! Tri-Alliance will have a number of Coaches on hand to assist with your queries before and after the clinic which are held the Saturday before each race of  the Gatorade & Active Feet Tri Series.
Held at 12:30pm on the Saturday before each race, meet at the the Tri-Alliance Marquee (fondly known as the TA TAJ) which will be located near the event registration area.  You will learn:
What to expect on race day
How to prepare for your race
What to eat pre/post-race
Tips & tricks on making your transitions seamless
A walk through of the transition area so you know where (and how!) to locate your bike
Plus loads more!
This session is free of charge, lasts approximately 90 minutes and is free with your Gatorade Tri Series entry.