Training Programs and Options
Tri Alliance offers a wide range of triathlon training programs and options to suit you and your goals. Our programs are suitable for beginners in triathlon or fitness, through to the elite athlete and are designed to help you reach your goals.  Whether those goals are in general fitness, health and well-being or race specific in the sports of swimming, cycling, running and triathlon, each training session has been specifically structured with your needs in mind.  With a wide diversity of athletes and corporate clients, and as the largest Triathlon Training squad in Victoria, you will always have others to train alongside, allowing you to push yourself to reach your goals sooner.
And as an added bonus, Tri Alliance gives you the unique opportunity to take advantage of our special athlete rates on our services including Retul bike fit, altitude training, sports psychology, bike servicing, massage, physiotherapy and more!
So whether you are a beginner or advanced athlete, want to improve your swim/bike or run or train for fun. With programs designed for your goals, whether it be beginner training,  Sprint, Olympic, Half or Full Ironman, run swim or cycle races. We have a program to suit you! Cost

Welcome Pack

Receive supporters tee, visor, bottle, cow bell and athlete ID.

20% Discount on Partners

20% discount on Giant and Liv bikes, 20% off Mizuno runners, 20% off Orca wetsuits and the cheapest price on Shotz Sports Nutrition.

Race Day Discounts*

20% discount on Victorian Gatorade Triathlon Series and Special offer events

Discounts on Social Events

Members price for social functions, including, End of Season Awards Night, Christmas party, special events

Discounts on TA Services

Members exclusive prices on Retul Bike fit and coaching consults,

Members only area

Exclusive content including Tri Alliance Social and Resource Network with access to all sites with speacial content including groups, forums, articles and multisports community.

Members Only Newsletter

Keep up to date on all our news, special offers, training and social events plus more.

Exclusive use of TA Marquee

Use of our athlete marquee on race day – find out what it's like to hang out with our athletes! Receive free massage, bbq, warm-up and cool down area!

Members Hotline

Our office is open during office hours to answer your questions.

Any 3 Session/Week*

*Any three sessions a week for Social + Swim option. Social only membership is any 3 sessions a week (not including pool swims)

Unlimited Sessions*

*Unlimited sessions a week for Short, Long and Personalised Options + Swim option. Short and Long only memberships do not including pool swims.

Coach Access

Take advantage of coaches at sessions to ask questions, improve your pesonal goals and more.

Mentor Coach*

When you join Tri Alliance you can have a mentor coach free. This is a coach you can use a point of call to communicate with at sessions or reach out to if you need help.

1st Coaching Consult FREE

Take advantage of an initial coaching consult to discuss goals, training program and any questions you may have.

Structured Program

Structured Program for either Long Course or Short Course based on ability. Accessable by any device.

Short Course Content

Exclusive Short course content including videos, articles, groups and forums.

Long Course Content

Exclusive Long course content including videos, articles, groups and forums.

Personal Program

Structured Personal Program based on strenght, weakness, time restrants, goals and ability. Accessable by any device.

Personal Coach

You will have reasonable access to your personal coach via program communication, phone, skype or email.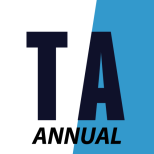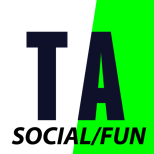 From $27/Weekly

Included in Annual

Included in Annual

Included in Annual

Included in Annual

Included in Annual

Included in Annual

Included in Annual

Included in Annual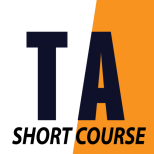 From $38/Weekly

Included in Annual

Included in Annual

Included in Annual

Included in Annual

Included in Annual

Included in Annual

Included in Annual

Included in Annual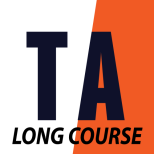 From $43/Weekly

Included in Annual

Included in Annual

Included in Annual

Included in Annual

Included in Annual

Included in Annual

Included in Annual

Included in Annual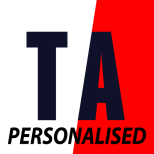 From $77/Weekly

Included in Annual

Included in Annual

Included in Annual

Included in Annual

Included in Annual

Included in Annual

Included in Annual

Included in Annual

Personalised

Personalised Program

Personalised Program