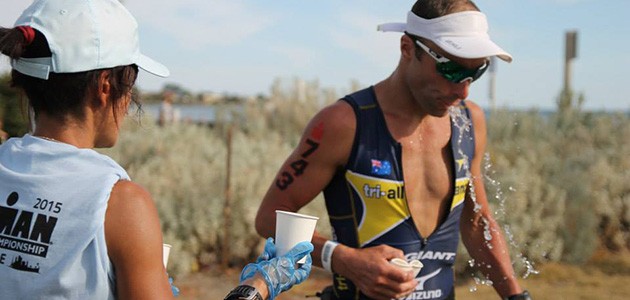 It is vital to prepare for the unexpected events of an Ironman especially due to the extensive distances and time spent on the race course. The difference in having an ordinary swim compares little to endless mechanical's on the bike or walking for km's in the run. In this instance your previous goal times may begin to blow out and it is therefore very important to know your capabilities and race strategies.
Something which can often be overlooked is planning for numerous strategies for race day to deal with mishaps. Planning and reviewing your equipment for race day will help eliminate this but your preparation and strategy should also stem to your hydration and nutrition, sleep, comfortable garb and ensuring you visualise a positive race.
These following examples are only a hand full of the possibilities that can go wrong on race day that can mostly be prevented by the preparation you put in leading up to your next Ironman event.
Common Occurring Issues during an Ironman
T1 Bag
Cycle shoes
Helmet
Sunglasses
Sunscreen
Lubricant
Bandaids
Extra clothing to cycle if required
Nutrition of choice
Personal needs if required
Special Needs Ride
2 x fluids of choice
High electrolytes and salts.
Body Glide/Vaseline
Sunscreen
Salt tabs
Medicine bag
T2 Bag
Runners
Hat
2nd Sunglasses
Sunscreen
Lubricant
Bandaids
Extra clothing to run if required
Nutrition of choice
Personal needs if required
Special Needs Run
2 x fluids of choice
High electrolytes and salts.
Body Glide/Vaseline
Sunscreen
Salt tabs
Medicine bag
Gels/Nutrition