With dedicated swim coaches on deck, and access to some of the best facilities in Melbourne, Tri Alliance offer swim coaching and swim training for all levels and abilities. Whether you are looking for personalized video analysis, one-on-one swim coaching, group training, stroke correction or learn to swim programs, we offer it all.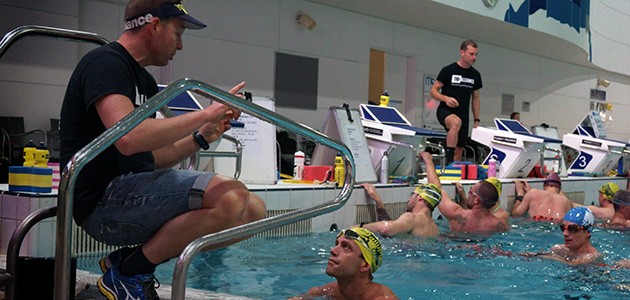 Swim Stroke Correction

Our Stroke Correction programs are designed for those who have an intermediate level of swimming but want to further develop their technique to improve their swim stroke.  A small working group will allow our swim technique coach to spend small group and one-on-one time with each participant giving you maximum value out of each session. Programs are run throughout the year.  Contact us to find out when our next program is due to commence.

Personalized Swim program

Want to work specifically on your swimming?  Our personalized swim program is an intensive 8 week program offered to athletes of all swimming levels and abilities. Includes video analysis, one-on-one coaching and personalized swim program.

One-on-one Swim Coaching

Get the most out of your swimming with a one-no-one swim coaching session with our Swim Technique Coach. You can't get more personalized than having a coach watch your every stroke, providing you with instant feedback and drills/guidance for you to take away and work on.

Video Stroke Analysis

Includes one-on-one swim coaching PLUS Video Stroke Video analysis.  Work closely with our coaches, by videoing what you look like in the water.  Debrief with a conversation to break down the bio mechanics of your stroke and discuss ways to optimize your efficiency in the water.  Video and analysis to be taken away with you for future reference.

Learn to Swim Programs

Our Learn to Swim programs are designed specifically for those who are starting from a low technique swim base and need to work all areas of swimming. Ideal for the beginner swimmer who has no or little swim training and wants to focus on technique in the pool before jumping straight into our squad sessions. Programs are run throughout the year.

Group Swim Training

Join our Social Program and attend 3 swim sessions a week to ensure you are on track for your swim and fitness goals. With qualified coaches on deck, group sessions for motivation and regular time trials to track how you are going, we'll have you swimming faster than before.