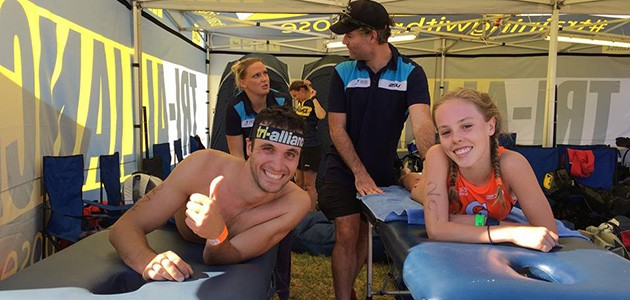 By joining the largest Triathlon Squad in Australia, not only do you receive professional coaching to improve your fitness and performance, get to train and be challenged with like-minded athletes, have the opportunity to enjoy the 'social' side of training, you will also receive a range of exclusive athlete benefits. With valued partners and supporters, state of the art equipment and facilities you will not find better value anywhere!
Welcome pack full of Tri-Alliance goodies including exclusive supporter tee, drink bottle, visor, swimming cap, sponsor products and more!
Specialist Coaches in triathlon, swimming, cycling and running.
Up to 20 coached sessions a week to choose from
FREE access into our world-class training facilities
Receive member discounts on social events, camps and training gear
Travel coordination and assistance for Tri-Alliance supported races
Discounts at Giant South Yarra for Giant and LIV bikes, Sole Motive for Mizuno runners, Orca for Orca wetsuits, Lakeside Sports Medicine Centre for sports treatments
Receive member discounts at selected races
Receive member discounts on Tri Alliance Services – Retul Bike fit, Altitude Training, Coaching Consultations and more
Exclusive access to partner discounts and specials
Use of our athlete marquee on race day – find out what it's like to hang out with our athletes! Receive free massage, BBQ, warm-up and cool down area
Weekly members newsletter including training advice, tips and everything triathlon related
Access to members only content on our website including articles, videos, training and racing information.
With all these benefits, why wouldn't you want to be a part of Team Tri-Alliance!