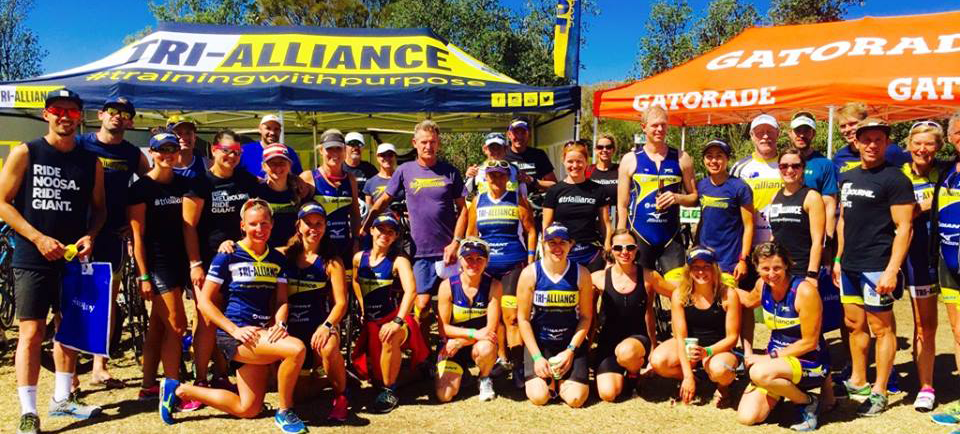 Tri Alliance VIC is the largest triathlon training squad in Melbourne, offering triathlon coaching, group training and triathlon training programs for all levels and abilities. We are a network of coaches, partners, resources and experts in the industry, working together to provide athletes with the education, coaching, training, knowledge and a whole triathlon community to become involved in. Tri alliance VIC has been the official triathlon training and coaching providers for the Gatorade/Active Feet Triathlon Series/2XU Series in Melbourne since 2000.
Tri Alliance VIC takes pride in our success rate, spending a great deal of time investing back into our athletes and helping them achieve their goals.  We have a wide range of services that can support our athletes and the general public, so whether you are after a training program, one-on-one coaching consultation, health assessment, the perfect bike fit or body maintenance services – we have it all!
Our timetable has been strategically refined over the years to deliver sessions for everyone.  We have multiple swim, bike and run sessions, catering from learn-to-swim, right up to advanced Ironman training.  And it's important to know, we have plenty of coaches on hand to help athletes at each session and mentors to debrief with afterwards or follow up to keep you on track.
We work with an extensive list of beginner, intermediate and advanced athletes, from all age groups and fitness levels. With state of the art training facilities at Melbourne Sports and Aquatic Centre and flexible and convenient training options, along with strong relationships with GIANT Bicycles, LIV Cycling, Mizuno Running, Orca, Shotz Sports Nutrition, Lakeside Sports Medicine Centre and our event partners SME360, all your triathlon and multi-sports needs are catered for.
If you are looking to take your training and results to the next level, or are a complete beginner in the sport, Tri Alliance VIC will assist you in learning all things triathlon to help you reach your health, lifestyle and race goals.