WORD FROM THE COACHES
A very busy weekend of racing was had especially first thing Sunday morning! The trackers were in over-drive in Australia and abroad.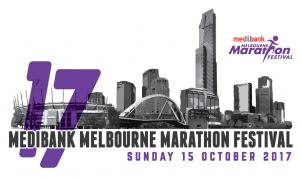 MELBOURNE MARATHON
We had a large number of athletes racing at the Melbourne Marathon Festival doing everything from the 5k all the way to the full Marathon. Some were repeat offenders and others their first attempt at the distance. We'll done to all on what was a cracking day for running and supporting. We'd also like to give a big shout out to all those who came out to support and cheer along the course – this gave much needed encouragement especially getting towards the pointy end of the races when there was a good amount of hurt being felt.
Coach Scott, Coach Frankie, Mario, Ash, Kelly, Jacinta, Andy, James, Carly, Eduardo, John, Kristine, Bentley, Simon, Donna, Roisin, Emily, Georgina all raced and well done – sorry if you aren't on this list but did race. We hope your legs are recovering J
For all the results across the events check out the below link:
http://melbournemarathon.com.au/results/

KONA
"What a day yesterday…this race is so so hard, absolutely breaks you down!
I had a good swim, 57 high, rode very conservatively for just over 5hrs and then headed out onto run feeling good. Kept dialling it back and felt in control running 4.50k pace but started to feel the heat as approached Palani, then around 17k mark.
Mother of all blow ups and it was a long 25k after that with some cramps thrown in for good measure. Ended up 10.32, about an hour over what I was aiming for but that's racing, glad I put myself in a position to give it a crack.  The finish line at the 17hr mark was incredible last night, one of the highlights of sport anywhere in the world. I'll be having a rest for a while now, but will probably be back here someday to try and crack the riddle. Thanks so much for all the support and love from around the world, it's amazing and means a great deal." BRETT ARCHBOLD
From all the posts, feeds and reports on the big Island in Hawaii, Kona dished out another brutal day. Hot, humid and windy is the norm but this year it was a little hotter and windier by all accounts!
Coach Ollie was on hand to give updates and the great Ironman tracker this year lived up to its hype with alerts when our athletes crossed various split points. It was great to be able to get this real-time data and feel like being part of the action.
With Michelle B, Michelle L and Ian taking on the race for the first time there was plenty of interpretation but also excitement on what was a hard but rewarding day. We congratulate the guys on their achievements and look forward to hearing about it when they return to Melbourne.
For full results check out the below link:
http://eu.ironman.com/triathlon/events/americas/ironman/world-championship/results.aspx

YARRAWONGA
This weekend see's the first main Triathlon event of the season with age group qualification points up for grab in both sprint and standard distances. Good luck to all those heading out to the country to race thus great event which crosses borders into NSW!
If you are racing draft legal please ensure you read the race information packs and attend pre-race briefings so that you are aware of the rules and regulations. I.e. some races are no tt bikes or tri bars. You don't want to get caught out with an illegal bike!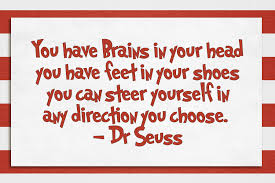 WEEKEND TRAINING
This weekend's training will be again Elwood based with our normal Saturday rides/combo and Sunday swim and run.
Saturday 21st October – 630am – Long course rides (check your programs as Coach Greg is unable to coach) and short course combo with Coach Jed.
Sunday 22nd October – 7am – Swim at Elwood followed by Run from 8am. Open to all, ability based.
COACH CONTACT
As some of you will be aware Coach Scott is on holidays soon and will not be answering athlete correspondences whilst away.  Please speak with a coach at a session or email ollie@tri-alliance.com.au if you have and questions that you would have asked Scott. Ollie will be back on board in Melbourne from the 26th October.