Some lucky athletes escaped to w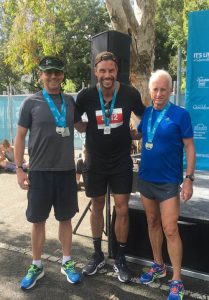 orld famous Noosa for the all new Runaway Noosa Marathon over the weekend, filled with sunshine and good times.   It's promoted as having a flat, fast and friendly multi-lap course set in the heart of Noosa township and with multi distances to choose from.  There was a 42.2km, 31.6km, 21.1km, 10km and 5km run event, all starting and finishing in the heart of Noosa only steps from Hastings Street held on Saturday.  And on Sunday, you could make a splash and finish your race weekend with a dip in the stunning Laguna Bay off Noosa Main Beach.  SWIM NOOSA was host for the four ocean swims happening in conjunction with the Runaway Noosa Marathon (3.8km, 2km, 1km or 500m Swim events).
Daniel Godino completed the 21.1km event in a time of 1:32:57 (promising it would only be "an easy training run"!!) and finished 15th in his category.  And former Melbs athlete now QLD resident, Mark Grey took to the 10km in 50:29 and finishing 2nd in his AG.  Congratulations to both the boys, although I think we can all attest to being just slightly jealous of what looked like ideal conditions!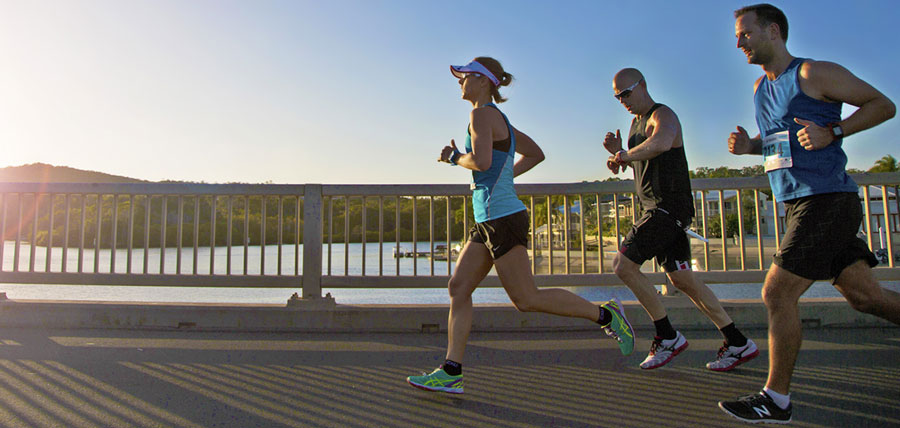 ESCAPE FROM ALCATRAZ TRIATHLON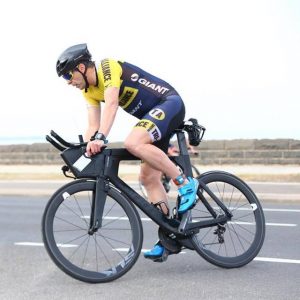 Now, this is more of a shout-out than a wrap up, but we really wanted to acknowledge all the work Simon Gronow has been doing on getting himself prepped to take on this amazing event.  If you have no idea what it's about, let's give you the low-down:
On June 3rd, triathletes from around the globe will descend on San Francisco for one chance to attempt the impossible – ESCAPE from Alcatraz. The Escape from Alcatraz Triathlon attracts World Champions, Olympic Medalists and the best amateur triathletes from 50 states and over 40 countries. They will put their endurance to the ultimate test as they take on San Francisco's legendary Bay, steep hills, and rugged terrain. Consistently ranked as a favorite event among Triathletes, this event draws thousands each summer to find out who has what it takes to ESCAPE!
The 2018 Escape from Alcatraz Triathlon features a 1.5-mile swim from Alcatraz Island to the shores of the St. Francis Yacht Club, a grueling 18-mile bike ride, and a demanding 8-mile run through the trails of the Golden Gate Recreational Area. Set against the natural beauty of San Francisco, this thrilling triathlon is a virtual postcard of the City by the Bay.
And it's worth mentioning, this is not an event you can simply enter.  You have to go in the random draw and be selected to take your place.  So, we are wishing Simon all the very best as he takes on this epic adventure next weekend.  Can't wait to hear all about it!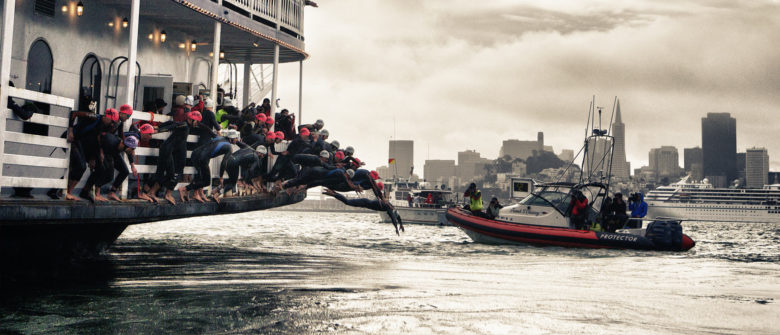 INSTAGRAM POST OF THE WEEK