TRIATHLON VICTORIA AQUATHLON STATE CHAMPIONSHIP
Once again, Sheridan hit the road over one of Melbourne's hottest weekends to take on another event in the triathlon calendar.  This time heading up to Allans Flat near Albury for 2 days of racing.  Saturday was the State Championship for the Aquathlon, which is 2.5km run / 1km swim / 2.5km run.  And Sunday was a sprint race as part of the State Series 750m swim / 20km bike / 5km run.  And once again, Sheridan's race report is hilarious.  So here's her recap of the weekend:
"Albury Wodonga tri club put on a cracker of a weekend – aquathlon Saturday and sprint tri Sunday. It was easily 2 million degrees on both days ???????. I can barely even remember either race, so I can't write a proper report. But here's what I can recall:
*turtles in the lake
*a strawberry winery on the run course (inconveniently closed)
*hills, both up and down, on the run and bike course (and maybe even the swim considering my times…?)
*I placed and won $$$$ ?‍♀️???
*excellent volunteers who stood out in the ridiculous heat to make sure we didn't die.
A great course and a very welcoming club, and another opportunity to work on some of my limiters. Highly recommended."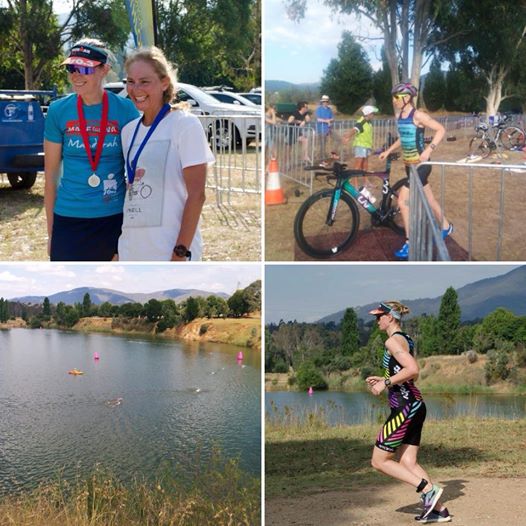 AUSTRALIA DAY WEEKEND SWIM EVENTS
We had loads of athletes participating in swim events around the bay over the weekend, with athletes grabbing the opportunity of the extra day off work to join in the fun and festivities.  Our biggest representation was at Brighton, in the Australia Day swim, with athletes across all 4 events and some even doubling up with 2 events for the day!  We had some travel down to Mount Martha to swim in the beautiful waters and even had representation Ocean Grove swim festival.  Well done to all our crew who took to the waters over the weekend and got amongst some well-run community events.  Here's an overview to get you excited for next year:
The Swimland Great Australia Day Swim is a 2.5km, 1.4km, 650m or 300m open water swim held at Middle Brighton Pier on Australia Day each year. The 2.5km and 1.4km events take swimmers around the Middle Brighton pier and breakwater, the 650m intermediate swim travels from the marina to the beach and a 200/300m Junior Dash for 8-12 YO Juniors is just enough to get the young bodies pumping.
The MMAD Mount Martha Swim is an open water swim held each year on Australia Day at Mount Martha, Victoria. Incorporating a 5km swim, the traditional 1.2km MMAD swim and shorter distance options for novice swimmers and children, this is a great day out for the whole family and provides an opportunity to celebrate Australia Day in a healthy way.
The OGSLSC Ocean Open Water Swim Festival returned for a second year on Sunday, 28 January 2018 after a successful inaugural event in 2017.  The event is combination of great swims in the crystal clear blue waters of Ocean Grove, live music, great food and a fun time for swimmers and their families.  What amazing conditions were enjoyed for the second OGSLSC Ocean Swim! Numbers were strong, despite the 38 degree forecast.
TRIATHLON VICTORIA DEVELOPMENT PROGRAM CAMP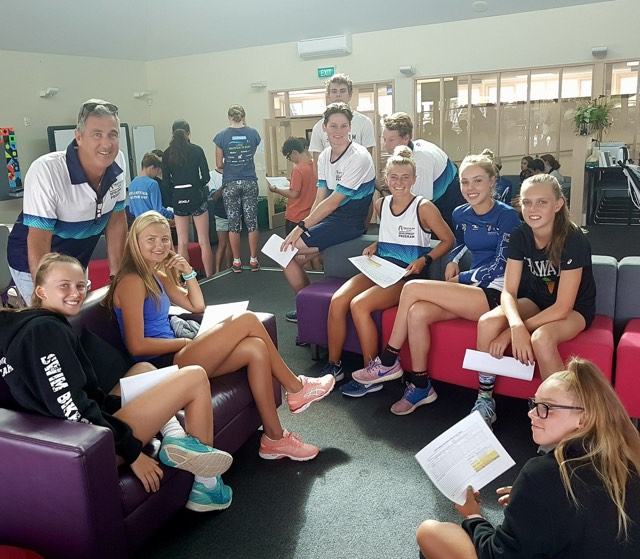 We had 2 of our athletes spend 3 days of their holidays down in Mt Eliza last week as part of the Triathlon Victoria Development Program camp.  A jam-packed schedule saw them improve their swim, bike and run abilities as well as refine transition skills, complete track sessions, take to the open water and even compete in an aquathon.  Well done to Tegan and Monty for showing such commitment and dedication towards their sport and giving up their time to work on their development.  We love watching these guys growing their skills, getting out there and racing and becoming mature young athletes.  Watch this space!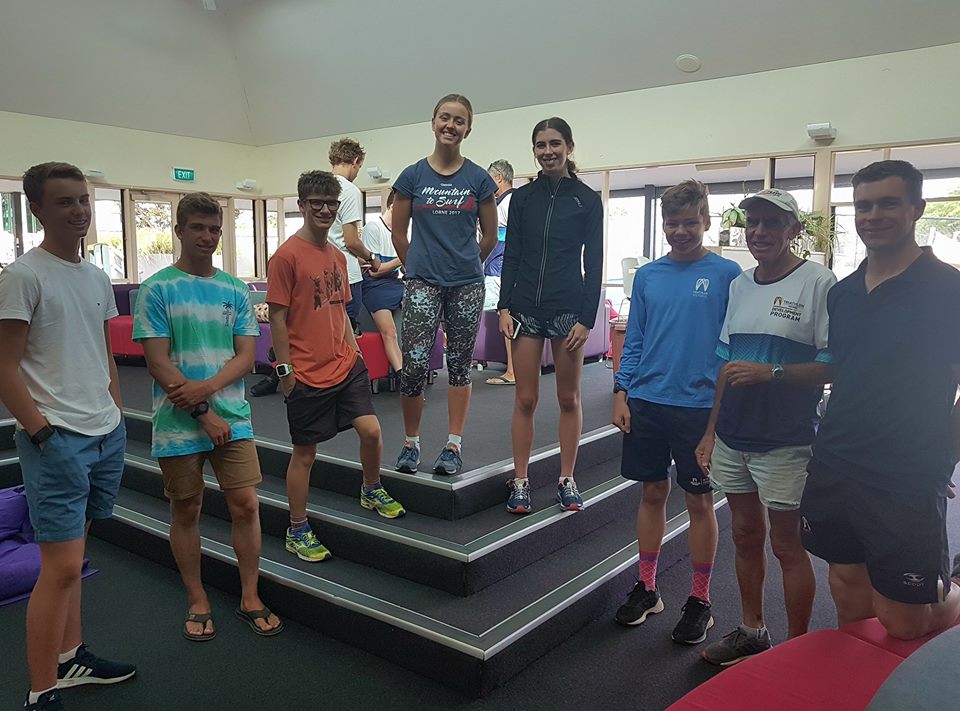 The fourth edition of the Cadel Evans Great Ocean Road Race – People's Ride was held on Saturday 27 January.  There were 3 courses to choose from (115km, 65km and 35km – with the long course ride including the additional challenge of Challambra Climb, traditionally only included in the Elite Men's race), all rolling out from the start/finish line on Eastern Beach Road at Geelong's beautiful waterfront.  Around 3,000 riders were expected to join Tour de France winner Cadel Evans on the course, winding its way through some incredible scenery in the Surf Coast Shire.  Congratulations to Cressida (and hubby) who took part in this year's event.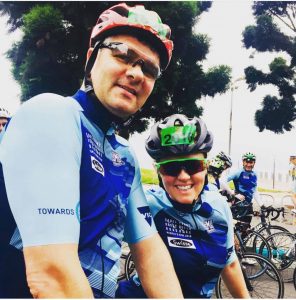 Remember to please let me know if you participate/compete in any events from week to week, so we can share your news with the TA family ([email protected])