WRECK 2 REEF OPEN WATER SWIM CLASSIC
The Wreck2Reef Open Water Swim Classic is put on for athletes every year by the efforts of the Indented Head Yacht Club. It began in 2010 with the aim to provide an event that would showcase The Northern Bellarine and its Businesses and through doing so, raise much needed funds to support healthy activities for the youth of the local area.  The 2.5km swim course follows the Indented Head coastline, past the wreck of the Ozone Paddle Steamer, and finishes at the Indented Head Yacht Club Grassed Rigging Area.  Georgie Hagan took on the challenge, completing the course in 37:55 mins.   She finished 8th overall and the 5th female.  Congratulations Georgie!!!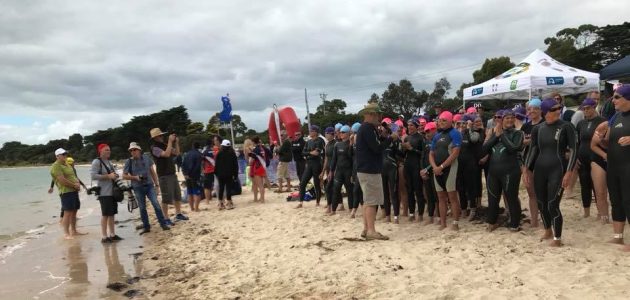 GEELONG & SURF COAST CYCLING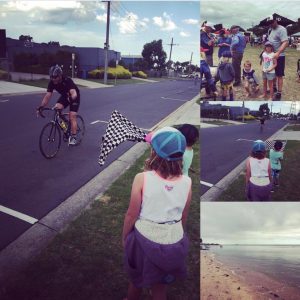 Not to be outdone by his wife, Greg Mervin took to the Geelong criterium circuit over the
weekend to try his hand at racing. We hear he dominated the D-Grade race, winning confidently!
This power-couple had a very successful weekend and we're looking forward to seeing them
both around the racing scene again soon.  So, will we see you move up a grade, Merv?
INSTAGRAM POST OF THE WEEK