Let's get to know a little more about Denise Houlihan…
When did you join TA? 
I joined TA in January 2018
What made you start triathlon? 
A friend asked me to do 'try the tri' with her, she lasted one session and decided it wasn't for her. I loved the first session and decided to keep going without her, I met so many great people on that first day and felt an instant connection to the sport and TA.
Did you swim, ride or run before triathlon?
I literally had not ridden a bike since I was a child and I have never and will never be able to do a flying mount or dismount (sorry Ollie ;). I could very slowly run around 5 km and had never swum in the ocean before. Looking back I'm not quite sure why I thought triathlon would be the right sport for me, but somehow it really is.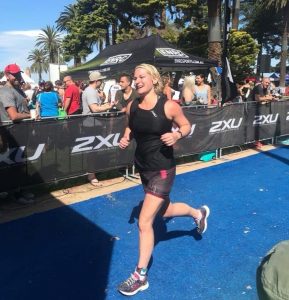 Tells us about your favourite race. 
My first sprint race in St Kilda at the end of 'try the tri', I honestly could not believe that my body was capable of such a thing. I was in awe of myself and proud beyond measure. I'll never forget that finish line.
What's your favourite holiday? 
The Overland Track that I completed just before lockdown is pretty close to a dream holiday for me. Great company, no mobile phone reception, morning yoga and trekking through stunning terrain.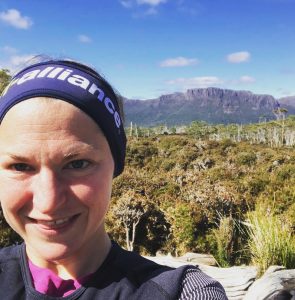 What's your biggest fear?
After a pretty scary experience in Noosa, drowning is pretty high up there as a big fear of mine.
What's one thing you really want to achieve that you are yet to do so?
I was supposed to have been participating in my first 70.3 in Cairns a few weeks ago which was postponed due to Covid. This has been been moved to Melbourne 70.3 in November, I really would like to achieve this goal
Tell us something we don't know about you… 
I'm just about to launch a business for Girls Weekends away around Victoria!