NATIONAL QUAL RACE – SEVEN MILE BEACH, TASMANIA
Two of our hard-working and seasoned travellers were off again on the weekend in search of more World Champ qualifying points.  Keep up the awesome work ladies!  We all think you're doing a great job and are keeping our fingers crossed for you!
Steph Anderson:
Sheridan Brown and I escaped the Melbourne heat and headed south for the Tasmanian Sprint Distance Triathlon Championships at Seven Mile Beach, another race on the list of qualifiers for the ITU Age Group World Championships.  What appeared to be a straight forward swim along the beach with the current, proved to be tough for even the most experienced swimmers! Followed by the longest and hilliest T1 in the history of races (surely!!!), everyone was tested from the get go. Onto the bike and my newfound cornering skills from Thursday morning hot laps (thanks Ollie and Bondy!) came in handy on the technical course with 3 loops of 6.66km. And as much as neither of us wanted to admit it, Greg was right when he said airport equals wind!  The run, being a beach run, was the leg for which I held the most apprehension (although, let's be honest – do I ever look forward to the run?!) but on this occasion, this was the best bit of the race! The promised 'hard' and 'compact' sand was exactly that and with a headwind out, it meant only one thing coming home.  A few timing issues made for a very long 30 hours before results were finally in, with 7th place for Sheridan and 4th for me in our respective age groups.
Sheridan Brown:
This past weekend I went to Hobart to do a sprint qualifier. The logic behind this was that Tasmania is too cold and too far south for Queenslanders to bother coming to. Some other people did show up though, which made it more difficult to try and win.  I arrived early and got my rental car, which had been upgraded to a golden monster about the same size as Tasmania itself. This threw out the body clocks of many other competitors as they constantly mistook my parked car for the rising sun and got up really early.   Anyhow, this was all irrelevant as the race started at 1pm. It was a windy day and we swam off into the small waves. A beautiful swim with clear water and only a bit of unhelpful swell. Should have brought my car for the journey to T1, as it was easily a driveable distance, and over sand dunes and a crunchy gravel road.  After wrangling my wetsuit over my timing chip (also Tasman-sized), I rammed my mutilated, sand-encrusted feet into my bike shoes and off I went. Tail wind out, head wind back x 3. I did some good numbers.   The run was along the beach on hard-packed sand, accessed only via another sand dune. With about 4kg of sand in each shoe, I did the required 5km along the beach, which was at least 65% nice. The remaining 35% included a totally unadvertised cliff.   Good race overall, think I collected a good number of points. Stay tuned for Canberra in a fortnight. #smashfestqueen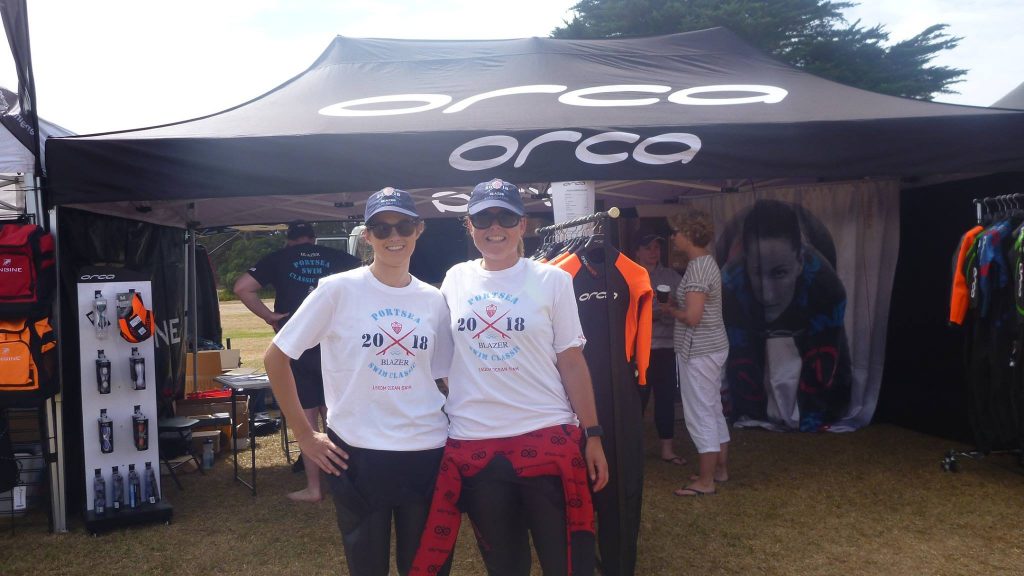 Karyn and Naomi headed down the peninsular on Saturday to participate in one of Victoria's largest and most iconic swims.  The Portsea Swim Classic is a 1500m point-to-point course that starts close to the iconic Portsea Pier and takes swimmers through the pristine waters of Weeroona Bay before heading west around Police Point, along the stunning foreshore of Point Nepean and finishing at Jarman Oval (better known as the "Polo Ground") at the historic Quarantine Station in Point Nepean National Park.  The swim was carefully timed to ensure it was aided by the tide, with swimmers having the benefit of the outgoing tide the whole way, with no hard slog back into the tide.  A huge thanks to Orca for the entries and supporting the gals on the day.  By all accounts they both had a great time and thought it was a fantastic day!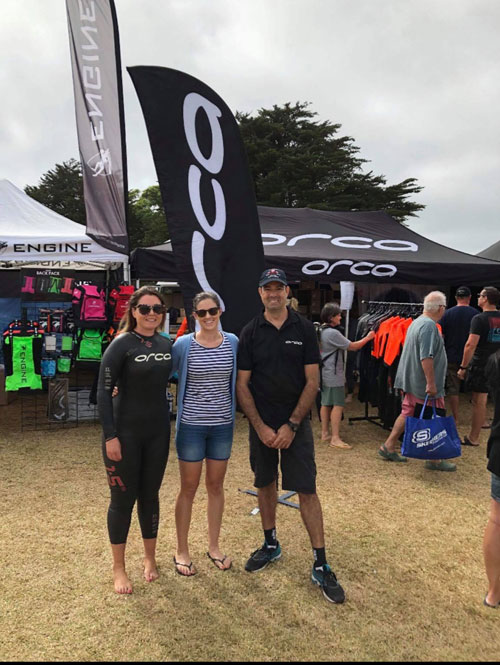 GLENVALE CRESCENT CRITERIUMS
Every Sunday morning from 8:30am in summer, the Carnegie Caulfield Cycling Club hosts a range of cycling criteriums around a local loop.  This week, Mal Friel stepped up to the start line to take on the challenge and finished in 3rd place in his category.  Congratulations Mal.  Looks like Roisin has already earmarked your winnings for beer money!
Winners are grinners! Congrats to the hubby @malf87 for a sneaky 3rd place this morning at Glenvale!???‍♂️? #onthepodium #beermoney #swiftsociety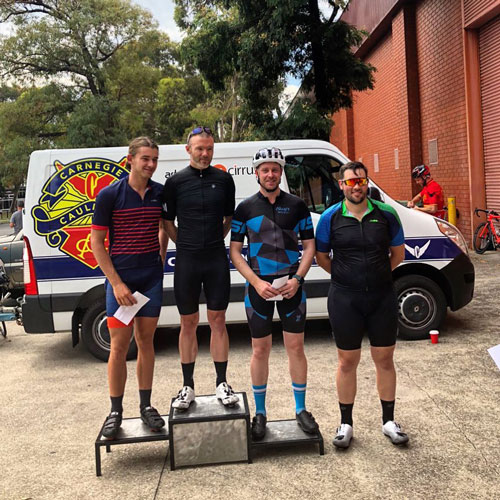 Please let us know of any recent news, so we can all celebrate YOU!