I want everyone to see that anything really is possible.  If I can do it, literally anyone can!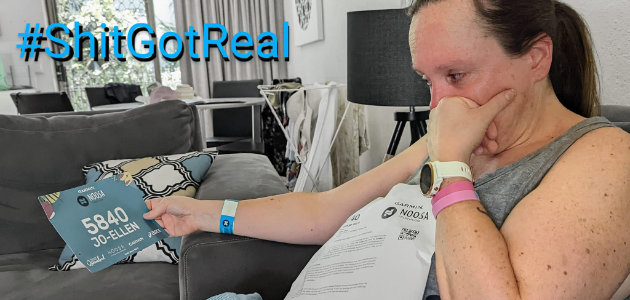 Noosa Triathlon 2022 race report incoming, buckle up…
"I'm never going to do a triathlon" I have said that so many times over the years I've lost count. But a medical diagnosis 5 years ago changed my outlook on life. I started actually training for triathlon about 3 years ago. That was about the time I actually started swimming….. Did a couple of fun tris and sprint distance triathlon and then during lockdown in Melbourne decided I would do Noosa….. Still not 100% sure what I was thinking at the time.
Swim 1.5km:
Was long and arduous (note to self need to get faster) but I swam the whole 1.5km constant, no stopping and no wetsuit. I allowed myself an hour for this and did 1.02 so happy enough with that. The run from the swim to transition was interesting and I was so relieved to see my bike I almost cried.
Bike 40km:
This was awesome, by far my favourite leg. I even overtook people, including on Garmin hill. Had an absolute ball but was glad to see the dismount line. Manage to get off the bike and hobble into transition. For the bike I had allowed myself 2 hours, smashed it out in 1 hour 40 minutes, absolutely stoked with that!!
Run 10km:
Thanks
Finally to the Bumble Bee himself, my self appointed head coach. He has had to put up with a lot and has worn it all with unwavering patience. Never in a million years did I think I could ever do this but Andy knew I could he, told me so all the time.