Everyone knows our much-loved, Queen of the chat, always has a smile and can sell ice to the Eskimos, TREA and we've all been watching her work with consistency and steely determination to get herself in tip-top shape for the biggest race of her triathlon career.  But we want to find out how she's feeling, what's the plan and what this prestigious occasion means to her.  Time to put Trea under the spotlight: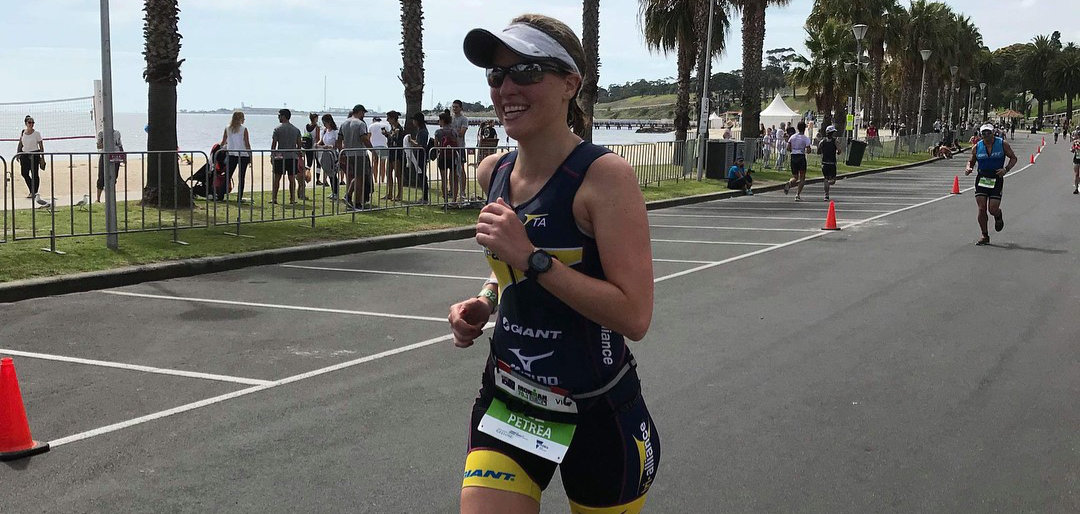 1. Let's start from the beginning….tell us how you secured your spot to race in the 70.3 World Champs?
I had a great first time race at Ironman Geelong 70.3 and whilst I wasn't exactly a podium finisher, I was in the right place at the right time for the roll down.
2. What has the journey been like since then?
I'm a goal oriented person so building towards a September race has motivated me along the black line, through near-frost-bitten fingers on the bike and over some uncomfortable run sessions! The constant eat-train-work-sleep routine through dark mornings and nights has certainly taught me a new level of diligence!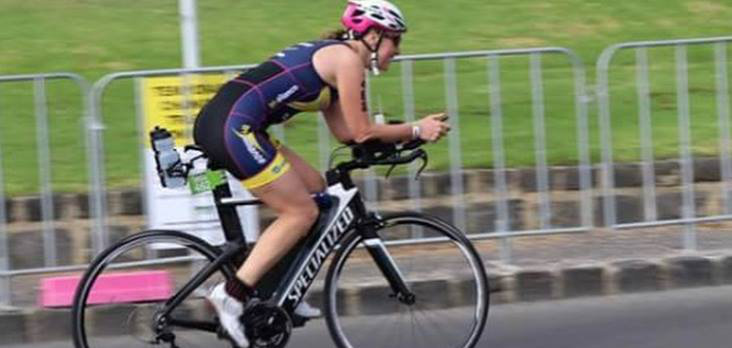 3. Have there been any highlights (or low lights)?
One of the key benefits to increased levels of training has been the time spent with the wider TA team. From the coaches, old hands and new club members – it has been terrific training and getting to know more like-minded people. A new bike has also helped in exploring more of greater Melbourne – although Jimmy coming off his bike on the way back from King Lake provided a few moments of worry for me and the wider group.
4. How are you feeling heading into Race Week?
If you could only see my smile! Obviously, I'm very excited. We've got a long trip ahead of us and I look forward to visiting South Africa for the first time as well as soaking up the complete 'Ironman 70.3 race environment'. I'm sure nerves will hit later this week, but I'll then look back confidently at the training I've done and look forward to enjoying race day.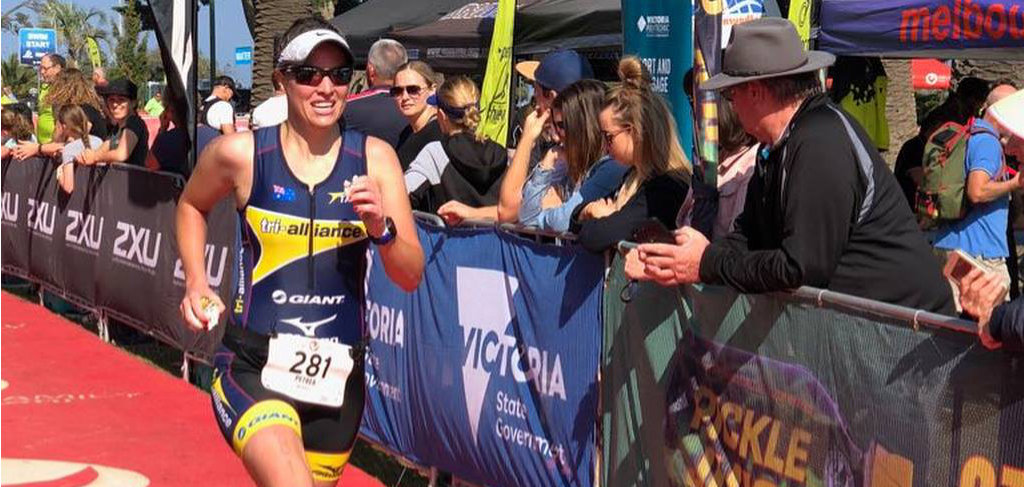 5. What does this race mean to you?
From being in the right place at the right time during the roll down, to work giving me time-off, to staying fit and healthy through winter and finally having the opportunity and capacity to travel – I recognise that I'm extremely fortunate to be racing this week! To that end competing this weekend is extremely important to me and I see my participation as a reward for those that have supported me. While Tom and my Mum will be there with me in person, I look forward to sharing my experience with my family and friends, students, colleagues and teammates. Also, I competed in my first triathlon in 1998 so to be at a 'World Championships' twenty years later is a pretty special coincidence too.
6. What do you know about the course and what are your goals/plans?
While Mick Fanning was attacked by a shark in the next bay along the coast and the city is locally known as the 'windy city' – the race course looks good. Race plan at the moment involves avoiding sharks and keeping my head down on the bike and seeing what is left for my run. As I've mentioned above, with all the training and effort to get to South Africa this year, I really want to enjoy the race and the experience. NB: a PB would also be good 🙂