More than 5000 of the world's best elite and age group triathletes will be heading to QLD for the final race of the 2018 season.  Athletes representing 46 nations will be competing at Southport Broadwater Parklands, the site of the highly successful ITU World Triathlon Gold Coast and home to the 2009 ITU World Championships.
The 2018 ITU World Triathlon Grand Final will celebrate the diversity of the sport of triathlon with athletes competing in Elite, Under 23, Junior and Elite Paratriathlon categories as well as the U23/Jnr Mixed Team Relay and Age Group – Standard and Sprint Distance.
We thought it was about time we checked in with Steph and Sheridan to see how they are feeling ahead of their big races!
1. How are you feeling heading into Race Week?
I feel a bit anxious but mainly excited heading into the race. Think I'm anxious because it's been a while since I did my last OW swim, and I know everyone else is going to be super-fast.
2. What has the journey been like since you qualified?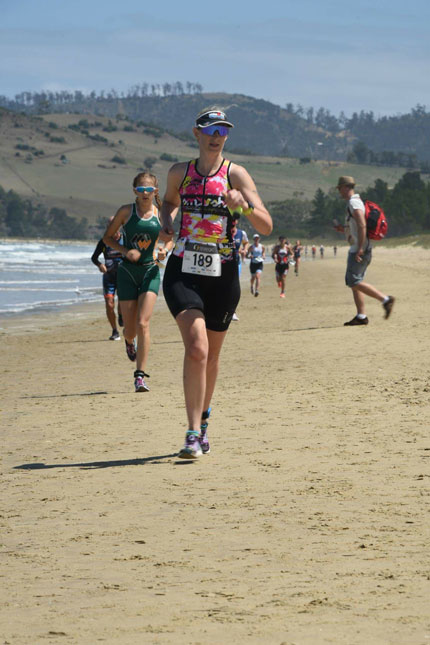 My training has been inconsistent and nowhere near the standard I wanted. I started a new job in March and it takes priority a lot of the time! But my main aim was to just qualify because I know I'm not racing for a podium.
3. Have there been any highlights (or low lights)?
The qualifying process is always a highlight. I love obsessively analysing current and previous race results to see which races will offer me a greater chance of getting qualifying points. Not normally placing highly in the field, I need to race strategically to increase my chances of qualifying. This is all part of the sport, and being able to race confidently in crap conditions over challenging courses helped me get the points I needed.
4. How have you prepared yourself to go up against the best of the best?
I have prepared myself quite poorly. I have had competing sporting priorities over winter, so this has taken a toll and also introduced some new types of injuries to deal with. My training has been speed-focused, but also more about enjoyment than hideous discomfort.
5. What does this race mean to you?
This race is an opportunity to wear the green and gold and celebrate qualifying. It's also an opportunity to wear a T-shirt in September, which generally cannot be achieved in Melbourne. It's great to enjoy the atmosphere at the world championships.
6. What do you know about the course and what are your goals/plans?
I raced almost this exact course in February. I'm ready for the humidity, and I've prepared mentally to deal with the smell of Subway and McDonalds on the run course. I'll do a very brief run warm up to take my HR as high as I can, then I'll sit in the shade until my wave start. I'm hoping for a wetsuit swim; however, it'll make little difference to my race. I plan to ride extremely firmly, hopefully in a small group, or I'll ride hard until I can get on a wheel. Then I will attempt to look at least mildly athletic on the run. I'm going in with only very vague expectations, based off the times I have been hitting in training.
7. Probably most importantly, what's the celebration going to look like for you?
I'm going to celebrate by flying back to Melbourne for Amy's Gran Fondo on the Sunday. There is the potential for fried salty foods and sparkling beverages as well.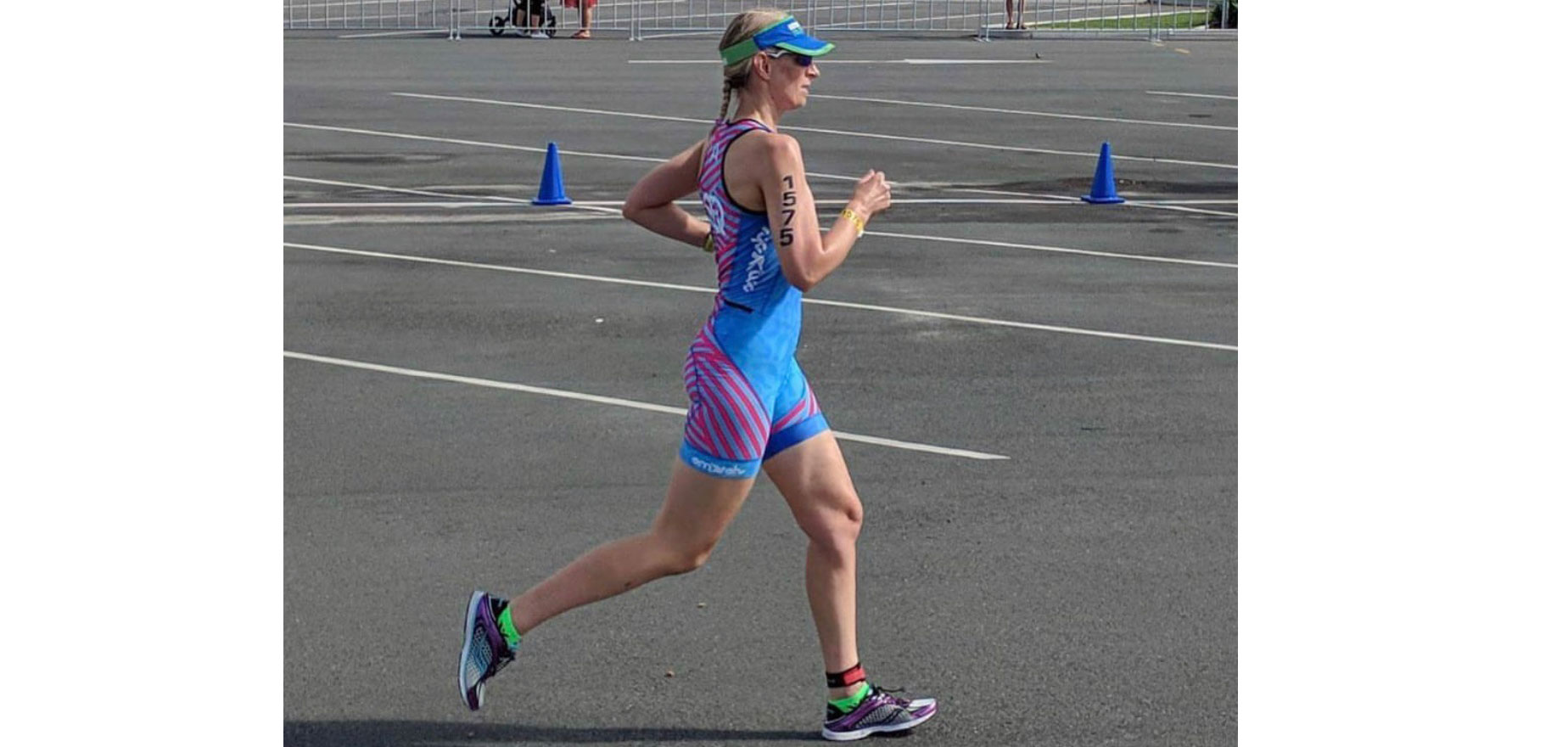 1. How are you feeling heading into Race Week?
Excited! My uniform arrived and it fits (so that's the biggest stress out of the way, the race will be a piece of cake in comparison!!). Seriously though, I am excited and ready to race! I guess there are always little butterflies but I think that's a good thing because it means you care. I have never been this strong, fast, or fit in my life, and I'm ready to soak up the experience and have fun!
2. What has the journey been like since you qualified?
Hard! I started my "Fat April" (or off season) earlier than everyone else, I then started building earlier and have remained a little out of sync from the rest of the squad. Luckily, there have been a few of us in the same boat and we have been fortunate enough to band together, motivating and keeping each other company through the hard work and tough winter training! I've never trained this hard, I've been pushed and challenged like never before, but I've learnt so much along the way and as I said, the result is my strongest, fastest and fittest self which is a pretty good feeling!
3. Have there been any highlights (or low lights)?
Oh there have been so many! The only lowlight was running myself out of iron at the start of the year, that wasn't much fun and was very disheartening until we figured out what was going on. But I believe that stumbling blocks are there for a reason and I'm all the stronger for it.
The highlights…where to start?! Getting an iron infusion and feeling like superwoman (or just back to myself!) was an obvious highlight…our training camp in Thailand, it's hard to beat feeling on top of the world (and warm!), surrounded by like-minded people, living the life of the pro…but (apart from the weather) another highlight was coming back to feel stronger and faster than ever!
But the biggest highlight for me has definitely been the people along the way. A particular shout out to Gaz and Trea, I wouldn't have gotten through the last couple of weeks (in particular) without you both and I'll be drawing on your inspiration come race day! Thanks also go to Siddsy for helping me have perspective and balance; to Jezz and Eddy for catching me up when I was dropped and for the recent Beach Rd TT efforts; Carly for being more excited than I was about the green and gold as well as defrosting my hands and wiping away my tears; and to the Thanyapura crew for the high fives, smiles and pats on the back when I couldn't see that I was doing a good job, and for the helping hand in what was a huge leap up in my training! And of course, to Bondy & Ollie who go above and beyond! I could write a whole article about that…maybe I will!
There are so many people to mention, I could go on and on but I might get in trouble because this is already long enough! I am incredibly thankful to everyone who is a part of the TA family for the constant support, laughs and love, both through the tough times and celebrating the wins, and for continually inspiring me each and every day.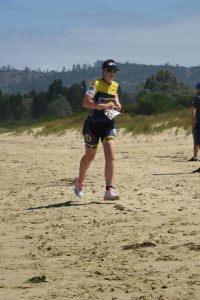 4. How have you prepared yourself to go up against the best of the best?
Oh well when you put it like that…NOW I'm nervous!! I've tried my very best to be consistent, to ask questions and be the "squeaky wheel", to listen and be "a sponge", and to do nothing but my best at every training session. I've been tested, challenged, and broken; I've learnt how to push myself and what it really feels like to have nothing left in the tank; I've patiently worked through injuries and come out the other side (touch wood it stays that way!!). I can step up to the starting line next week and confidently say that I have given everything I have in preparation for the event. The race for me is not about podiums or results (maybe a PB or two would be nice!) but about being there and enjoying the experience knowing it may never happen again!
5. What does this race mean to you?
A lot. I do triathlon because I love it and it makes me happy. So the race is about celebrating the privilege it is to do the sport I love, and hopefully with a smile on my face the whole time!
I've learnt so much along the way and I feel really fortunate to have had this opportunity, with the support of family, friends, work colleagues, and the whole TA squad.
I had always dreamt of wearing green and gold but never in my wildest dreams ever thought it would happen. I truly believe that if you set your mind to something and surround yourself with the right people, that anything is possible.
6. What do you know about the course and what are your goals/plans?
Not much, yet! I have one week on the Gold Coast prior to the race so I plan to do a few rides and runs of the course, and hopefully some swims in my wettie (although, fingers crossed for a non-wetsuit swim!).
Race goals or plans…I hope to have a good swim and I'm excited to be in the open water again. I think the ride is probably the one I've learnt the most about over the past 12 months so I'm excited to see what that transpires to in a race. Plus, drafting is a lot of fun so I'm hoping I get in a good pack to make the most of it. And the run, traditionally my least favourite, I've worked hard at it as well as overcome a few injuries, so I'll be giving it my best shot with some run play and hopefully a smile the whole way too!
7. Probably most importantly, what's the celebration going to look like for you?
The wedding of two wonderful people I know!! 😀 But straight after the race…salt and vinegar chips or popcorn…or hot chips – or both?! These are my weakness and my regular post-race treat! The night of the race is the Aussie team dinner so we will see what that's all about and then maybe a yummy breakfast with my parents the next day before hopping on the plane to Indonesia for nearly two weeks!