As most of you will have noticed, we have participated in a team in a few of the recent triathlons.  While TA has had a big presence at these events on an individual basis, we've also entered a few teams here and there and with some success!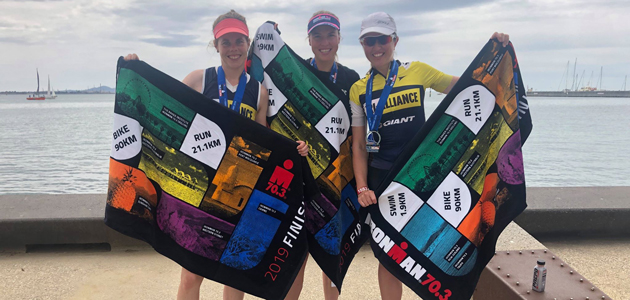 Triathlon is considered to be an event mainly for individuals, but have you ever considered entering   as part of a team?
There are some benefits to this!
Firstly you know there are other people relying on you, and you simply do not want to let them down. It brings out the best in you, both physically and personally. You are in one of those rare situations where you will put other people before yourself.
It doesn't matter where you finish, the satisfaction of knowing you've tried your hardest for "the team", is immense!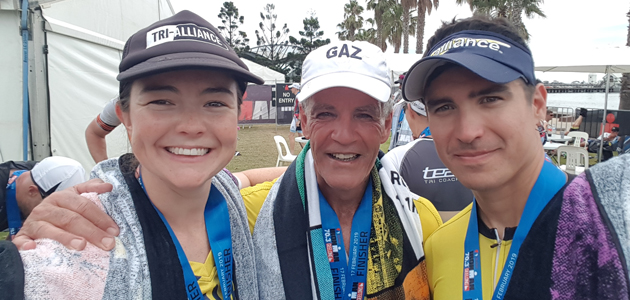 Secondly it gives you a chance to "have a crack" at one of the legs of a triathlon. When we enter as an individual we know we have to "save" something for the next leg! As a team you can let loose and give it everything cause you know you can stop at the end of that leg.
Thirdly there can be a bit of "team rivalry". At Geelong you may have noticed your two ambassadors were both doing the run leg in separate teams in the 70.3 event.
Some people may say there may have been some friendly rivalry here but of course we are both above this. But needless to say once the gun went off it was all supportive and encouraged us to do our best. We aren't competitive at all!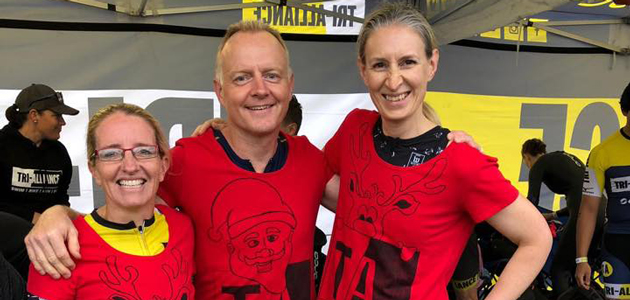 Fourthly it gets you involved. You may not be in shape to do the whole thing on your own for any number of reasons, but you may be able to manage one or two of the legs. It might be the taste of an increased distance on one of the legs. This makes you part of the overall team that is Tri-Alliance!
Why not! It's actually fun, and you only have to remember one third of the gear on race day!
*** note we both recommend not doing your long ride the day before, it certainly does make for tired legs.
While we are talking about Geelong, have you ever considered "travelling" to an event?
The camaraderie becomes even stronger when you are away from home. You become even more reliant on one another, and so again there is that feeling of people relying on you and it can bring out your best! Not to mention the great cafes and expos you get to try out. The relaxing beach swims, and the opportunity to hang out with your mates.
Think about it!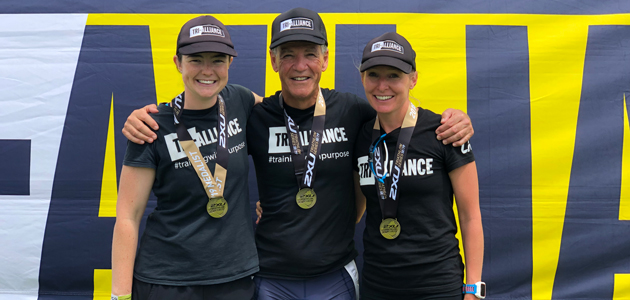 One more thing, Geelong gave me (Gary) the opportunity to try my new TA tri suit. I thought it was great and ticked all the boxes; I really like the support it gives especially to my shoulders. No chafing, no restriction, no see through bum cracks (hopefully). Although you'd better ask others about that (or maybe not)!
After Geelong we are amazed at the standard TA brings to the table, across the board!
The massive support and encourage from the little albeit crowded tent (had to say something Michelle 🙂 was just fantastic.