Lakeside Sports Medicine Centre is conveniently located inside the iconic Melbourne Sports and Aquatic Centre, offering our athletes access to a multidisciplinary team of highly trained health professionals.   They regularly treat a range of conditions from acute sporting injuries to chronic pain symptoms as well as assisting patients with rehabilitation and aim to provide a complete care plan, tailored to suit the individual. The various modalities available at the clinic include Sports Medicine, Physiotherapy, Podiatry, Myotherapy, Dietetics and consulting Orthopedic Surgeons.
The staff at LSMC are passionate about providing the highest level of clinical expertise to Tri-Alliance athletes.  Let's find out a little more about who's there to look after you!
Khanh Tran (senior physio)
Khanh is a Senior Physiotherapist at Lakeside Sports Medicine Centre with a strong interest in sports physiotherapy. He graduated with first class honours from the University of Queensland in 1996 and moved to Melbourne in 2008.  Khan is the #1 consultant for Tri-Alliance athletes.
For over 10 years he was a clinician and a partner in one of the largest and most respected sports physiotherapy groups in Brisbane, with sports experience that includes working with Brisbane Premier Division Football, and GPS Schools Rugby.
Since coming to Melbourne he has embraced Victoria's love of AFL, having been involved with Norwood in the EFL and been a physiotherapist for the Eastern Ranges TAC Cup Team. He has also assisted the Brisbane Roar on their Melbourne A-League matches. In recent years Khanh has travelled with Australian Orthopaedic Association Outreach Groups to Vietnam presenting and running workshops on post-operative and outpatient physiotherapy management.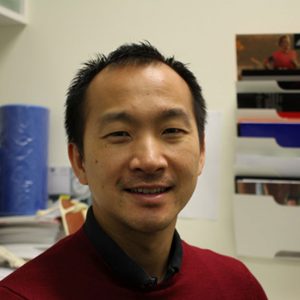 Simon Anning (senior physio) 
Simon has been in the private practice setting for over ten years and has broad experience working with both recreational and elite level athletes. Simon has a particular interest in hip joint pathology and the management of chronic groin, hamstring and hip pain in athletes. He also works closely with the Lakeside SMC Sports Physician's to prescribe optimal exercise and strength programs for the management of chronic tendon pain.
From January 2011 until February 2014 Simon was a physiotherapist with North Melbourne Football Club. During his time at the club they had the highest player availability rate and lowest soft tissue injury rate in the AFL competition.
Simon has recently completed his Master of Exercise Science (strength and conditioning) at Edith Cowan University and is passionate about maximising exercise loads whilst dealing with injury. Given his experience in elite level sport Simon is able to provide cutting edge assessment and treatment techniques to ensure that patients are able to perform at their best.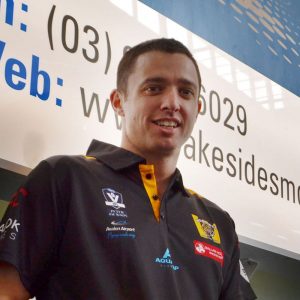 Jordan Cook (physio)
Jordan has extensive experience in treating recreational and elite sports injuries completing a Physiotherapy internship at the Newcastle Knights Rugby League Club. She then moved into the Rehabilitation Co-ordinator role for the Juniors and High-Performance Unit programs at the club from 2013-2015. In June 2016 Jordan began working for the Physiotherapy team at Melbourne Victory Football Club where she is currently the Lead Physiotherapist for the Senior National Premier League and National Youth League teams. She has a passion for treating both elite and everyday athletes. Jordan enjoys working with clients towards achieving their goals.

Steve McAdam (physio)
Steve completed his undergraduate physiotherapy studies at La Trobe University in 2009. He returned to study sports physiotherapy finishing in 2017 and is now a titled APA Sports Physiotherapist.
He has worked across athletic populations from recreational to elite level in both Australia and the UK. Steve has a special interest in the treatment of recurrent sporting and running related injuries. He enjoys working with patients towards a common goal in rehabilitation and athletic performance. Steve works as a physiotherapist for Melbourne United Basketball Club in the NBL, having previously worked with; Western Bulldogs Football Club (VFL head physiotherapist) & Coburg Football Club (VFL head physiotherapist).

George Dervenis (physio)
George graduated from LaTrobe University with a Bachelor of Health Sciences and Master of Physiotherapy Practice. Throughout his training, he gained a broad range of experience across Melbourne's major metropolitan hospitals in areas including ICU, multi-trauma, orthopaedics, neurological rehabilitation and cardiothoracics.  He has since worked in private practice where he has worked predominantly with athletes and treated a range of musculoskeletal conditions. George is currently the physiotherapist for an amateur AFL club in the VAFA and has worked for a range of clubs within the VAFA and WRFL. Alongside AFL athletes he enjoys treating runners and analysing and correcting running technique for optimal performance.
George has developed a particular interest for sports and spinal injuries, having undertaken postgraduate studies in both areas. He is also a qualified Clinical Pilates instructor, which he finds helpful in assisting his patients with performance and injury prevention.

Con Boulionis (physio) 
Con completed his Bachelor of Physiotherapy at La Trobe University in 2010 and has since completed his Graduate Certificate in Sports Physiotherapy in 2018.  Con has many years of experience working in private practice and has developed a passion for treating sports related injuries, working closely with his patients to help them achieve their goals. Having completed further training in advanced assessment and rehabilitation of the shoulder, hip, groin and knee, superficial dry needling and Clinical Pilates, Con is well equipped to help any client with any problem they might present with.
Con was part of the medical team during the 2018 Commonwealth Games in Gold Coast where he was based at the hockey centre providing physiotherapy services to players from all countries. He has also worked with the Victorian Under 15 Hockey Team and was part of the squad that travelled to Hobart in 2015 and Goulburn in 2018 for their National Championships. Con also spent some time working in London in 2017 in a private practice and had the opportunity to provide physiotherapy treatment for West Ham United academy players.

Catherine Serle (physio)
Catherine graduated from LaTrobe University with a Masters of Physiotherapy Practice following completion of a Bachelor of Exercise Science & Human Movement at Victoria University. Since graduating she has worked in private practices in Melbourne, Geelong & Darwin gaining a wide range of clinical experience.  Catherine has worked at elite level sporting clubs in both the AFL and Super Rugby, as well as local football, soccer and tennis clubs. She enjoys managing injuries from a wide range of activities, from yoga and Pilates to running and strength training. Following work with the AFL indigenous youth programs, Catherine also has developed a keen interest in working with junior athletes.  Catherine is a qualified Clinical Pilates instructor and is currently completing further postgraduate studies in Sports Physiotherapy.

Kara Pratt (myotherapist)
Kara is a fully qualified Myotherapist having graduated from RMIT in 2005. She worked with the Hawthorn Football Club (AFL) in 2005 and 2006 before traveling overseas for a couple of years. While away she had the opportunity to support the Australian International Rules Team during their tour of Ireland in 2006.  Since returning to Australia in 2008 she has continued to develop her passion in sports injury prevention, treatment and maintenance.  Over the last three years she has built strong relationships working for Melbourne Storm (NRL), Melbourne Football Club (AFL) and Australian open (Tennis) as well as in private practice and she continues to provide these teams as well as her clients with high quality care.  In private practice Kara manages individuals from all walks of life and all types of conditions, from sporting injuries to everyday aches and pains. She thoroughly enjoys helping people get their muscle structure back to the best it can be.

Nick Kodric (myotherapist)
Nick is a fully qualified Myotherapist having graduated from Australian College of Sports Therapy in 2010. Nick has been involved in elite sport both as a therapist and as an athlete for many years having represented Australia in European Handball and as cyclist in Europe. Being involved with elite athletes allowed Nick to further expand his knowledge and skills and get a better understanding of sports injuries and rehabilitation process.

Adriana Tselepis (myotherapist)
Adriana's background in Gymnastics and coaching, dealing with her own injuries and obstacles drove her to pursue Myotherapy at RMIT.  After completing her studies in 2018, her love of travel and thirst for growth inspired her move to Cambodia for a year of volunteer work. This unconventional start into the industry saw her provide Myotherapy treatment in slums to disadvantaged communities, run health promotion amongst GP's in management of musculoskeletal conditions, as well as work with some of Cambodia's professional athletes.

Rebekah Alcock (dietitan)
Rebekah is an Accredited Practicing Dietitian and Accredited Sports Dietitian. She is currently completing a PhD on the topic of nutrition support for connective tissues in athletes and has a particular interest in nutrition support for rehabilitation, injury prevention. Rebekah currently works as the Melbourne Rebels and Storm Performance Dietitian and has previously worked with the ACT Brumbies. She also has experience working with various chronic diseases e.g. diabetes, heart disease, high cholesterol, and weight loss clients.

Dr Kade Paterson (senior podiatrist) 
Dr. Kade Paterson is Lakeside Sports Medicine Centre's senior podiatrist. Kade's expertise lies in managing difficult foot and lower limb injuries in professional, amateur and recreational athletes of all ages and abilities. He deals with exercise-related foot and lower leg pain, as well as other foot pathologies such as skin and nail conditions. He has worked widely with a number of elite football and basketball clubs, tennis players and track and field athletes.
Kade also currently holds a Post-doctoral Research Fellowship with the Centre for Health, Exercise and Sports Medicine (CHESM) at The University of Melbourne, where he works part-time researching conservative treatment options for musculoskeletal conditions such as osteoarthritis and plantar heel pain (plantar fasciitis). This combination of clinical and research experience ensures that Kade's patient care is based upon current therapeutic research and practice within podiatric sports medicine. His academic position at The University of Melbourne also brings a strong understanding of the many of other factors that can contribute to injuries in athletes.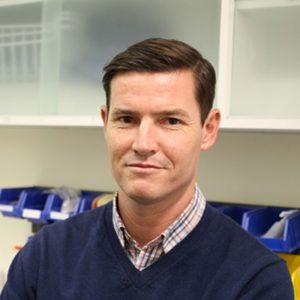 Russell Dovison (podiatrist)
Russell is an experienced Podiatrist who has owned his own podiatry practice for the past 27 years. Russell graduated from La Trobe University with Honours.  He has had his research regarding nail surgery healing rates and dressing protocols published in The American Journal of Podiatric Medicine. Russell is a caring and enthusiastic practitioner who has worked extensively correcting gait anomalies and treating all forms of sporting related foot, ankle and leg pain in children and adults. Russell has a background in soccer and endurance running, having completed numerous Oxfam Trailwalkers and marathons. He is still competing in over 45s soccer. This gives him an added understanding of the demands that sporting pursuits put on the body.