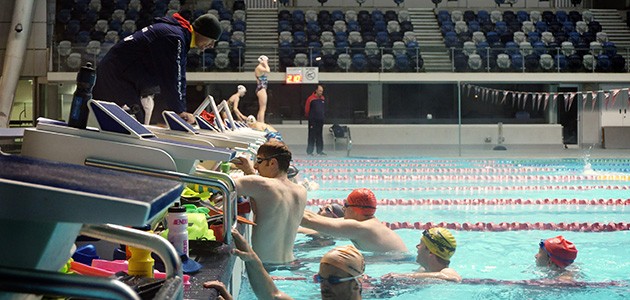 Date
Wed, 22 Nov, 2023
Time
5:45 am - 7:00 am
SWIM – MSAC Wednesdays AM (intermediate-advanced)
Interval Session for intermediate – advanced swimmers
Outdoor 50M Pool
Lanes
00 on 1:30m-1:45m cycles
01 on 1:20m-1:30 cycles
02 on 1:10m-1:20m cycles
Consist of more advanced drills and periodised intervals based on the training phase of the annual program. Participants will often work under reduced rest periods. Main set will be mainly intensive intervals working within 1:45 min time cycles, helping to improve both strength and fitness. Please refer here to see more on training phase.
Bring pool buoy, paddles, band, snorkel and fins.
Athletes will be responsible for all water bottles, bags and any other personal belongings during the session.
NB: athletes MUST ensure they are scanned into this session to register attendance.