For those new to the concept, Hell Week – as the name suggests, is a week-long period of completing a run, ride and swim every day. In a nutshell, you'll be competing a triathlon every day for one week, which replaces normal timetable sessions in late December at MSAC, Elwood and Albert Park.
It is simple:
6am – Group Ride from Elwood Lifesaving Club every day (Apart from Christmas Day)
6pm – Group open water swim from Elwood Lifesaving Club (if you didn't swim in the AM) also apart from Christmas Day
The aim of Hell Week is to provide athletes with a serious spike in their training, running in December from the Saturday before Christmas up until New Years Eve, with the exception of Christmas Day (or go ahead and do Christmas day if you're feeling exceptionally hell-ish!).
The trick is to do a little bit each day where possible. We understand with the festive season upon us, and many people within the club will be travelling, visiting family and friends or might be working through the holidays, so fitting in training where you can is key to ensure you're ready to attack the new year.
Some athletes prefer to take time off during this period to dedicate themselves to training (this isn't necessary though!), others fit in their ride, run and swim in the mornings or evenings as per usual, or mix a bit of AM or PM to knock over each leg. However you choose to attack Hell Week is completely up to you.
NOTE: We urge our athletes to speak to their coach or mentor about your plans. Now is a great time to let your coaches know if you have any niggles, let them know how you're feeling, and what your goals for Hell Week are. The more transparency between athlete and coach, the better during this high loading period.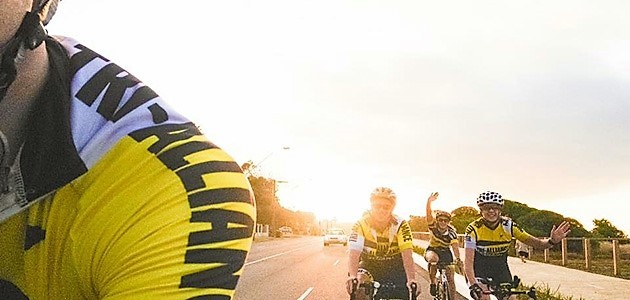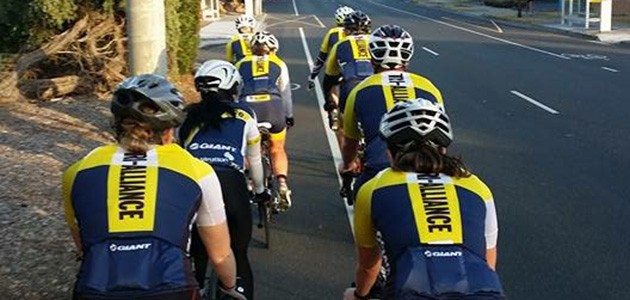 Distances are set according to ability, fitness level and race goal – but the key is to see if you can do some everyday – you'll be much stronger and ready for the bulk of the season post-Christmas if you can.
We break down the distances according to the demographic of our squad. Beginners (who are new to the sport), athletes who are racing at Sprint and Olympic distances as well as first-time long-course athletes, all the way up to our experienced 70.3 and ironman athletes.
The distances are a guide only, however we recommend you listen to your body and ease in to Hell Week, as It's a long week.
DON'T OVER DO IT: You might feel as though you could run and extra kilometre, but that is not what it is about. It is about consistency, and being able to back up daily throughout the seven-day period.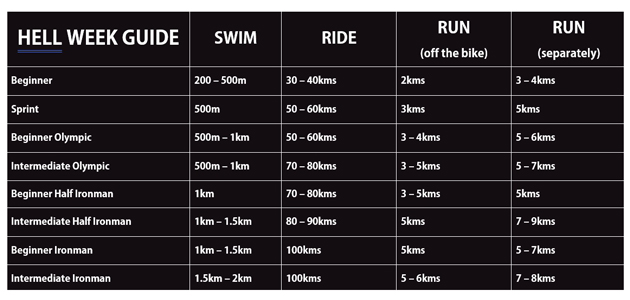 Whilst coaches will be in attendance during Tri-Alliance's Hell Week, rides, runs and swims are 'uncoached'. This means, that technique work, strength and endurance-specific work is not on the cards. Each athlete is responsible for themselves and the onus is on each athlete to ensure they are disciplined enough to tick the boxes. Following on from this – a friendly reminder that all timetable sessions during this time will not be taking place. Timetable sessions resume in the New Year.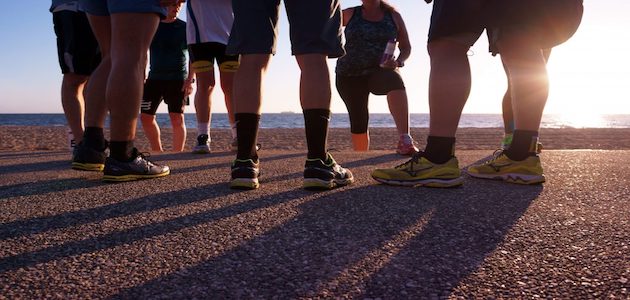 Tri-Alliance will be enforcing a No Jersey, No Ride policy during Hell Week that athletes are required to abide by on organised group rides. Put simply, this means if you plan to roll out on a group ride departing Elwood on any day during Hell Week, the expectation is that you are wearing a Tri-Alliance jersey. Arrive without one at your peril, as you'll be riding alone. We have a Hell Week special on, and have discounted our old stock of jerseys down to $35 with sizes available in small through to XXL. Once purchased online, we'll bring this to training for you.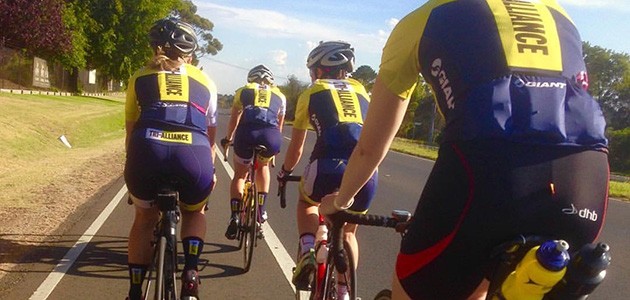 If you only own a TT bike, you will not be able to participate in group rides during Hell Week. This is for the safety of the group, and the rule will be enforced by coaches. For athletes who have a road bike with clip-on aero bars, you are permitted to ride on your hoods only. Why you ask? TT bikes are less responsive than a road bike. If a TT rider needs to break suddenly, not only do they have to shift their position to come back from their aero bars to their brakes, but a sudden brake will see the TT rider flip over their handlebars.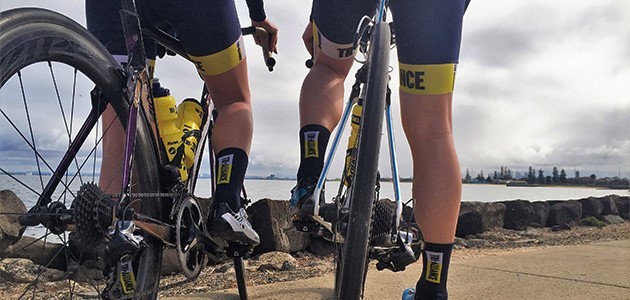 Hell Week Frequently Asked Questions