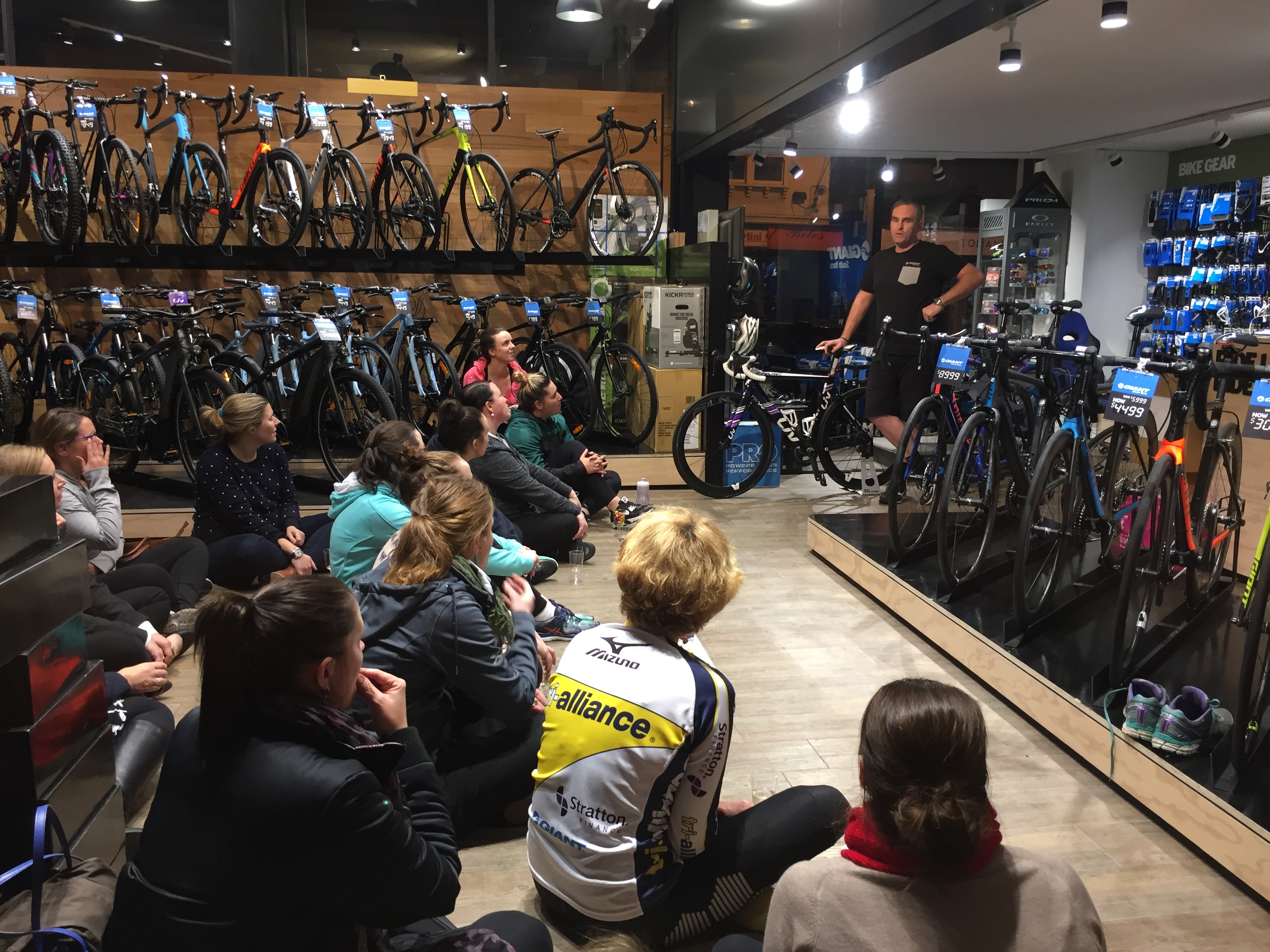 Local Time
Timezone:

America/New_York

Date: Wed, 22 Aug, 2018
Time:

04:30 - 05:30
Next Event
Date

Sun, 21 Apr, 2019

Time

All of the day

Date
Wed, 22 Aug, 2018
Time
6:30 pm - 7:30 pm
Chick's Bike Maintenance Night
Are you fairly new to cycling?  Do you need a little more confidence and know-how to keep your stead rolling along the roads like a dream?
Then listen up!
It's time for girls to take over the cranks and we're teaming up with the crew at Giant South Yarra to bring you a bike maintenance session that's aimed especially for girls.
Why only for girls?? hmmm… we know that sometimes it's quite intimidating to come to a ride session, where there are loads of peeps with their bikes, just talking bike stuff and mechanic language, and that for some, it's as plain as Double Dutch!  And not to mention the anxiety that bubbles up if you do get a flat and the awkwardness that ensues when chivalrous gentlemen come to the rescue (a.k.a takeover) almost immediately.   How the heck are you expected to learn?!?
Well, the point of this session is to encourage girls to come together, learn from the best, share stories, ask questions and get the confidence they need to working on their bikes….by themselves.
The Giant South Yarra team will be:
Teaching you some general bike stuff that you will find useful when out riding
Going through bike terminology, taxonomy and anatomy
Showing you the basic checks and tricks to make your bike run safely and smoothly
Familiarization of commonly used bike tools and some new ones
Maintenance of tubes, tyres, brake systems, chains, and more
Troubleshooting typical problems and how to fix them
And helping you to know when you can tackle the task head on and when it is appropriate to refer to the experts
There's nothing like riding a bike in top condition and being self-sufficient on a ride.  But it takes a little love and maintenance to keep your ride in peak condition and this night will give you the confidence to do just that!
Wednesday 22nd August 6.30pm – 7.30pm
Giant South Yarra
1/316-320 Toorak Rd, South Yarra VIC 3141
Please note, we have limited spaces for this session.   We want to ensure the girls that are really in need of this confidence/information and eager to learn this stuff get to be there.