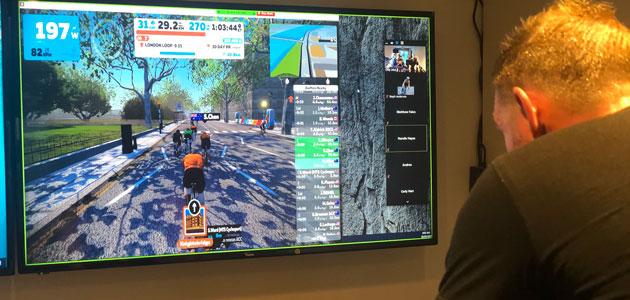 Date
Sat, 16 Oct, 2021
Time
6:00 am - 9:30 am
Online: GROUP RIDE SESSION
It's important to keep routines going and stay connected, so Saturday mornings, we ride…but VIRTUALLY!
We will have 2 options for all our programmed athletes:
Join our private Zwift group ride, starting at 6am
OR
Join us for an online coached wind trainer session to see all your buddies and ride with the coach, starting at 7am
Coaches will be online to provide explanations, give demonstrations and provide coaching tips.  You'll even have the option to ask questions as you go and seek immediate feedback.
Go Virtual – using the link in your program.
~ Refer to Weekly Transition for Zwift meetup details ~